Market Street Block Party & MA Tax Free Weekend

MA Tax-Free Weekend is August 12 + 13, and we're throwing a block party with some of our Market St and Fountain St neighbors to celebrate! 
Join us on Saturday August 12th! Market Street between Cape Cod Coffee and Rory's Market will be closed to vehicles!
 Live Music (11AM – 2PM)

 Face Painting (11AM – 3PM)

 Sidewalk Shopping

 Vendors

 Coloring Blocks by Rustic Marlin

 Poet & Author Appearance at Market St Bookshop

 & More!
Merchant events include:

 author & poet appearance at Market St Bookshop

 vendors at @iloverorys including samples by @lesserevilsnacks & @beekeepers_naturals & @boxedwater & Rory's smoothies 
 complimentary mini kalanchoe plant for the first 25 visitors to @verdefloraldesigns plus enjoy 10% off the entire store at Verde

 20% off all merch – hats, sweatshirts, kids + adult tshirts and crewnecks at @hatchvillebakingco – plus it's ice cream cookie sandwich day!

 summer sip, shopping & book signing at @jmclaughlin Mashpee – with children's author Darby Hobbs. 15% of sales will benefit Cape Symphony (12-3pm)

 @ashleyireneboutique is also hosting teacher appreciation day! Teachers can enjoy 15% off at Ashley Irene Boutique (located at 5 central sq)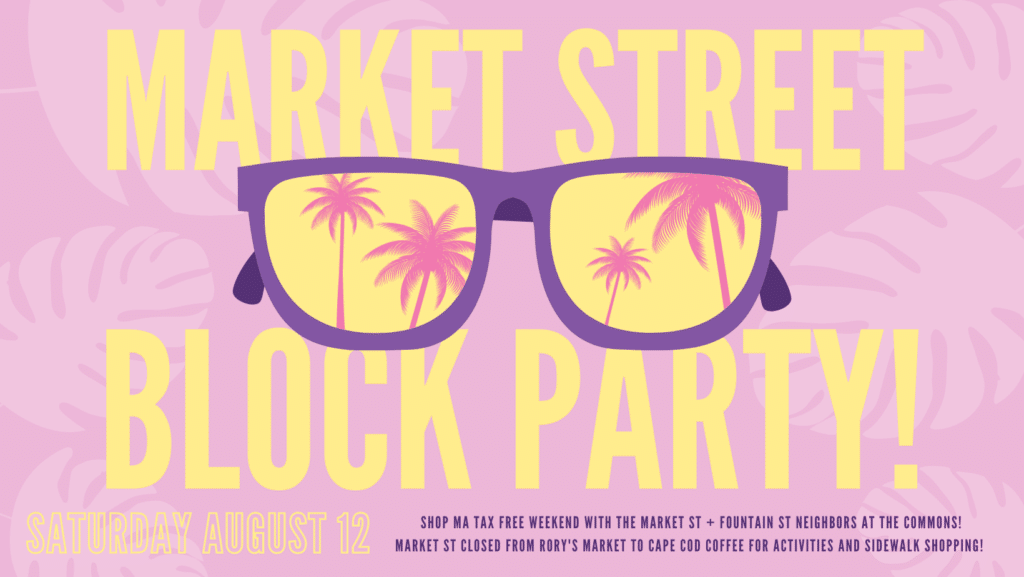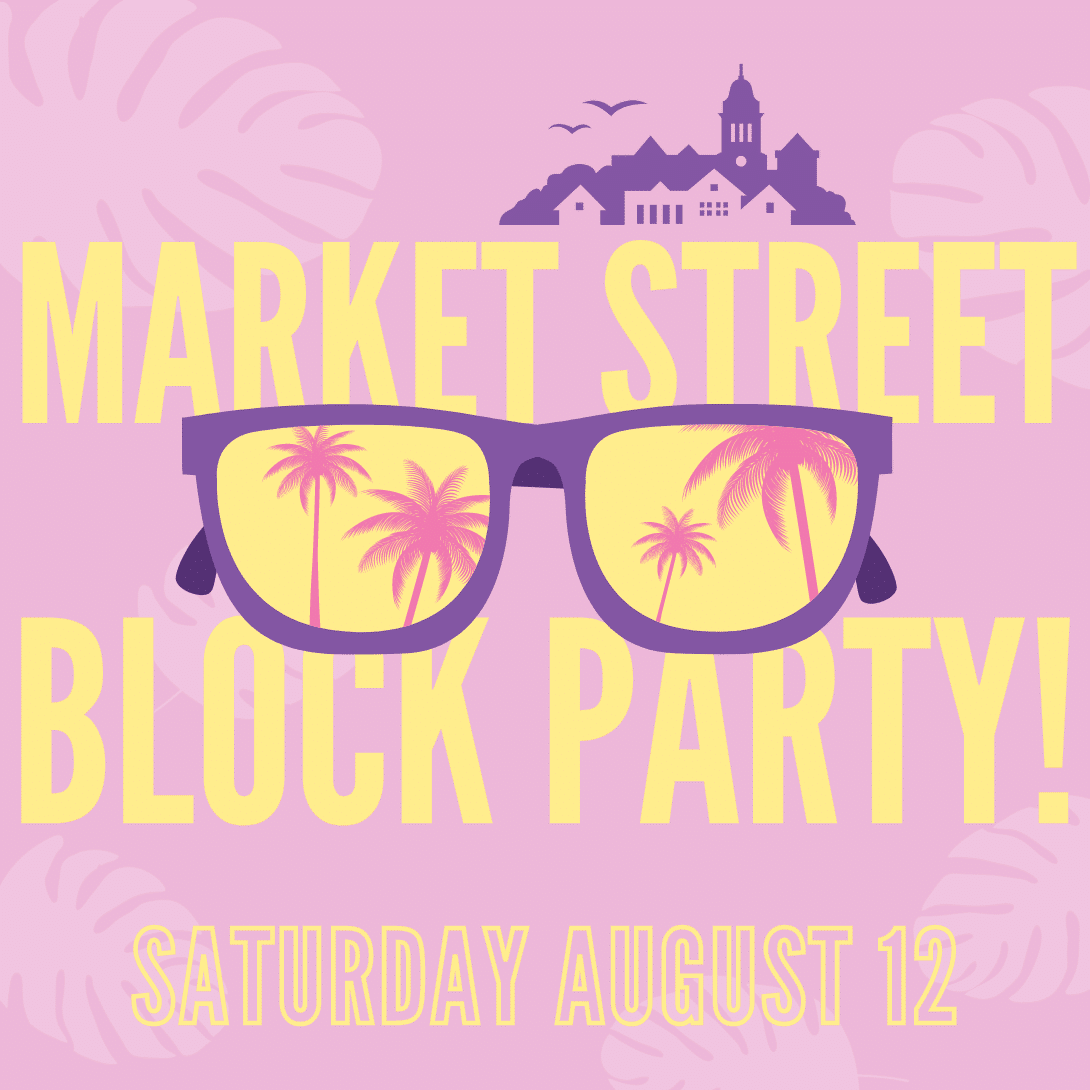 Steeple Street Music Academy
No event found!