Falmouth Road Race 'Sculpt for a Cause' Charity Yoga Class

FALMOUTH ROAD RACE 'SCULPT FOR A CAUSE' CHARITY YOGA CLASS
Join Maura Crowley & Sarah Mangelson (The Coastal Yogi) for a charity yoga sculpt class on 
Saturday, August 13th @ 8:30 am at the Bandstand in Mashpee Commons 
to fundraise for Team Duffy. 
Below you can read more details about Duffy Health Center. 
Duffy Health Center Mission Statement:
The mission of Duffy Health Center is to provide equitable, integrated primary health care and support services to persons who are experiencing homelessness or at risk of homelessness on Cape Cod, and to improve the quality of life for vulnerable and marginalized populations through community collaborations, leadership, and advocacy. 
Services Duffy Provides: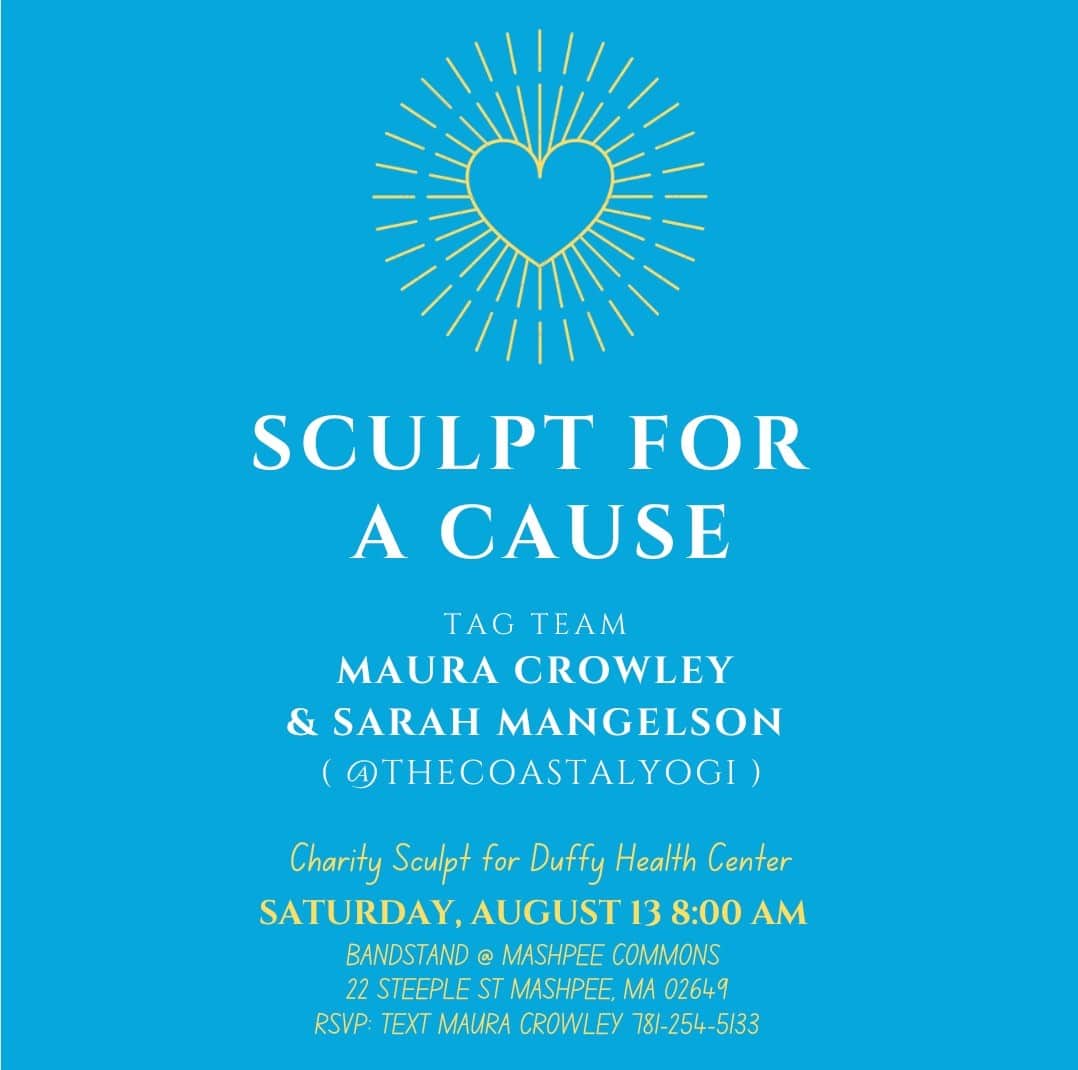 BSPOKE at the Big Top Tent
No event found!